About Jennifer Sergent
I'm a freelance design writer and blogger, following nearly 20 years in mainstream  journalism. I served as marketing director for the Washington Design Center from 2010-2012.
Since I founded this blog in 2010, Washingtonian magazine ranked it in the region's top-three local design blogs, saying:
"Jennifer Sergent … casts an editor's eye on local interior design and architecture. Since she launched her blog at the start of the year, Sergent's experienced take on the local scene has amassed a fervent following among Washington designers."
I've also been honored with a Top 100 ranking by the Feedspot RSS directory: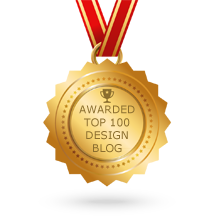 Currently, I'm a contributing editor and writer for Luxe Interiors + Design, and I write for DC magazine, Washingtonian and Home & Design. I've also written designer profiles for Traditional Home and Dwell.
In addition, I write content for design-company web sites, brochures, blogs and newsletters. (To avoid a conflict of interest, I don't cover those companies in my editorial work).
ADVERTISING: If your firm has a design-related presence in the Washington region, I would love to work with you to advertise your services and/or products to DC by Design readers. Please call or email me to learn more.
GUEST POSTING: If you are connected to the DC Design scene and have a story to tell about talents in our region, I'd be happy to run a guest post on DC by Design. Please note that I don't publish content that is focused on general decorating how-to tips or DIY. It must have an angle related to a person or company in the DC region.
LINK EXCHANGES: I don't engage in paid link exchanges. Nor do I respond to inquiries from individuals who don't specify who they work for. If you don't get a response to your inquiry, that's why.
Questions? Talk to me!
571.235.6950